Telling Your Story Through Data, Maps, Motion & Graphics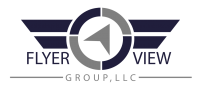 Welcome to
Flyer View Group, LLC
Flyer View Group has more than 25 years' experience in the mapping industry and hosts the most recent aerial imagery available. We have emerged as a leading provider and the sole aerial mapping company offering the turnkey package of products & services listed below:
Community Profiles in multiple products & platforms
Newest Color Vertical Aerial Imagery
The ability to provide full size custom proofs and/or Online Proof Tool (Review Studio)
Handle press checks and deliver custom-folded brochures & posters
Produce and install large-format wall displays
GIS/Mapping Services
Design Data-rich Infographics
Content Creation
Web-Marketing & Proposal Builder Platforms
Serving More Than 500 Economic Development & Commercial Real Estate Organizations
We currently service more than 500 economic development and commercial real estate organizations across the U.S. and remain committed to providing world-class products and cutting-edge technology.
Please let us know how we can best support your community. Our unwavering goal is to design and develop effective marketing products so you can focus on more important areas of your day-to-day role.
30 Years of Aerial Imagery Experience
Based in Frisco, TX., Flyer View Group is comprised of 30 years' experience in Aerial Imagery, Data Research, GIS, Creative Design, and Digital Marketing.
Our enormous wall-size murals and map posters can be found in board rooms and lobbies across the country. The exceptional quality of our data layers and high resolution aerial imagery provide our clients with valuable Project and Community Profile tools to execute major business decisions. The use of information in our aerial maps allows our clients to quickly communicate location, development, land use, proximity to amenities and much more.
We've built a reputation of being a client-centric company with unparalleled commitment to the satisfaction of our clients. We've become an extremely valuable resource that allows them to greatly improve their likelihood of success and we do not take this responsibility lightly.