Telling Your Story Through Data, Maps, Motion & Graphics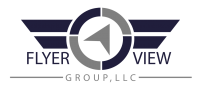 Multi-Media Community Profiles
Flyer View Group can turn your printed map poster into a web-based Magazine or Dashboard.
A flipbook is an interactive online publication that has the look and feel of a real, page-turning publication (complete with page-turning sound effects, page shadows and more). A digital magazine looks and feels exactly like a printed publication with pages that can be flipped and turned without the cost of printing!
We also can add YouTube videos, pictures and links, SEO optimization, design customization, built-in statistics, embedding and more.
Just as with the Magazine, Flyer View Group can turn your information into an online dashboard. With this interactive PDF version, now you can download and distribute on thumb drives as well as printing hi-res documents.